I hope these bright and cheery watercolor fruits bring you some joy and peace.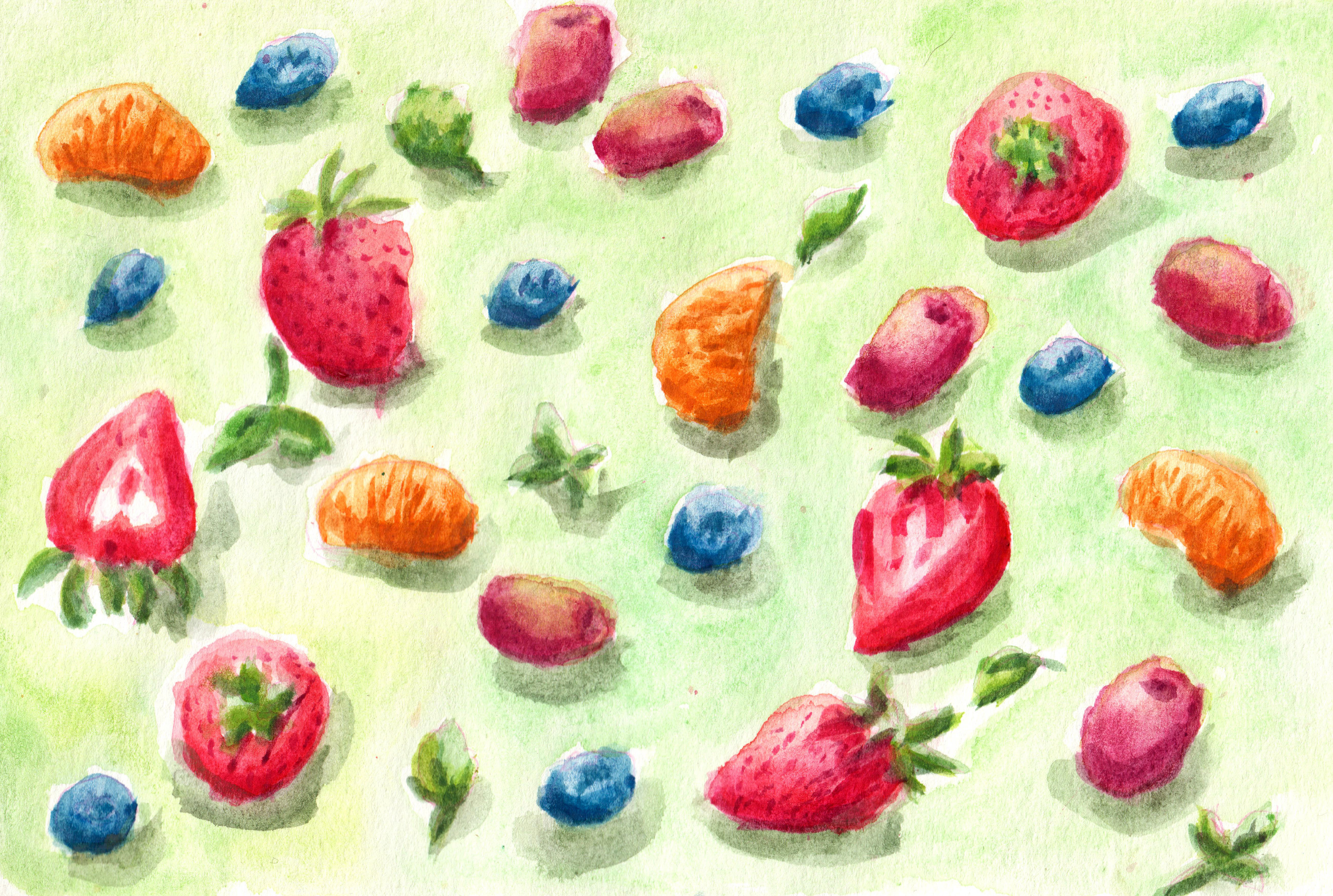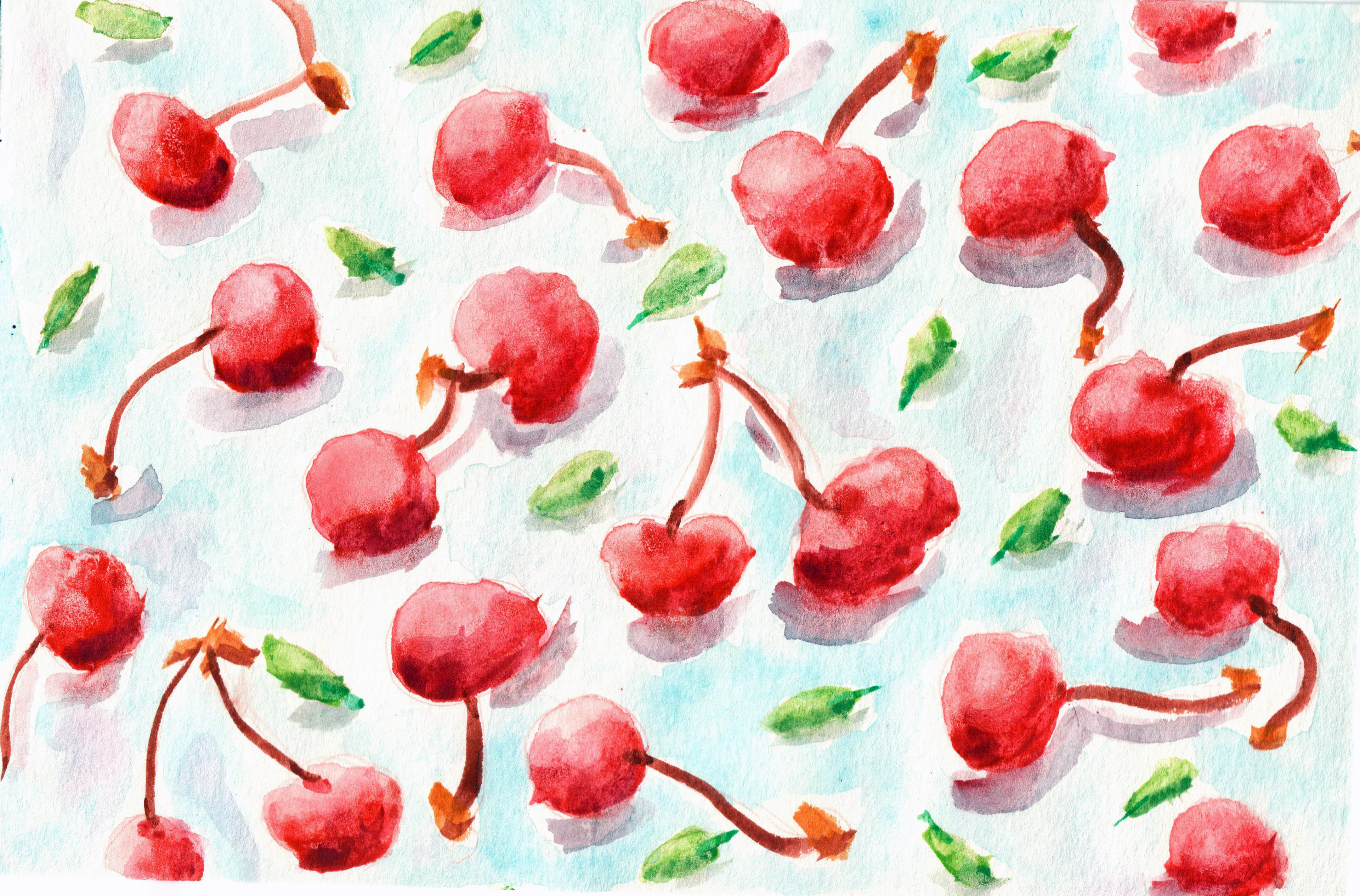 I default to a pattern when I'm not sure what else to paint.
It feels meditative to mentally "zoom in" on the individual objects and then "zoom out" to consider the composition repeatedly throughout the painting process. 
It's my pressure release valve for imposter syndrome or artist's block.