Illustrations for articles, zines, and other projects. 
I am actively looking for illustration work and collaboration! I would particularly love to work on articles about design and UX from a justice-oriented, transformative, or generative lens, and speculative science fiction short stories.
Concept art for a point and click adventure game set in a family farmhouse.
Style planning sheet indicating the overall goal for the artwork, and initial environment thumbs to solicit feedback on the direction of the project.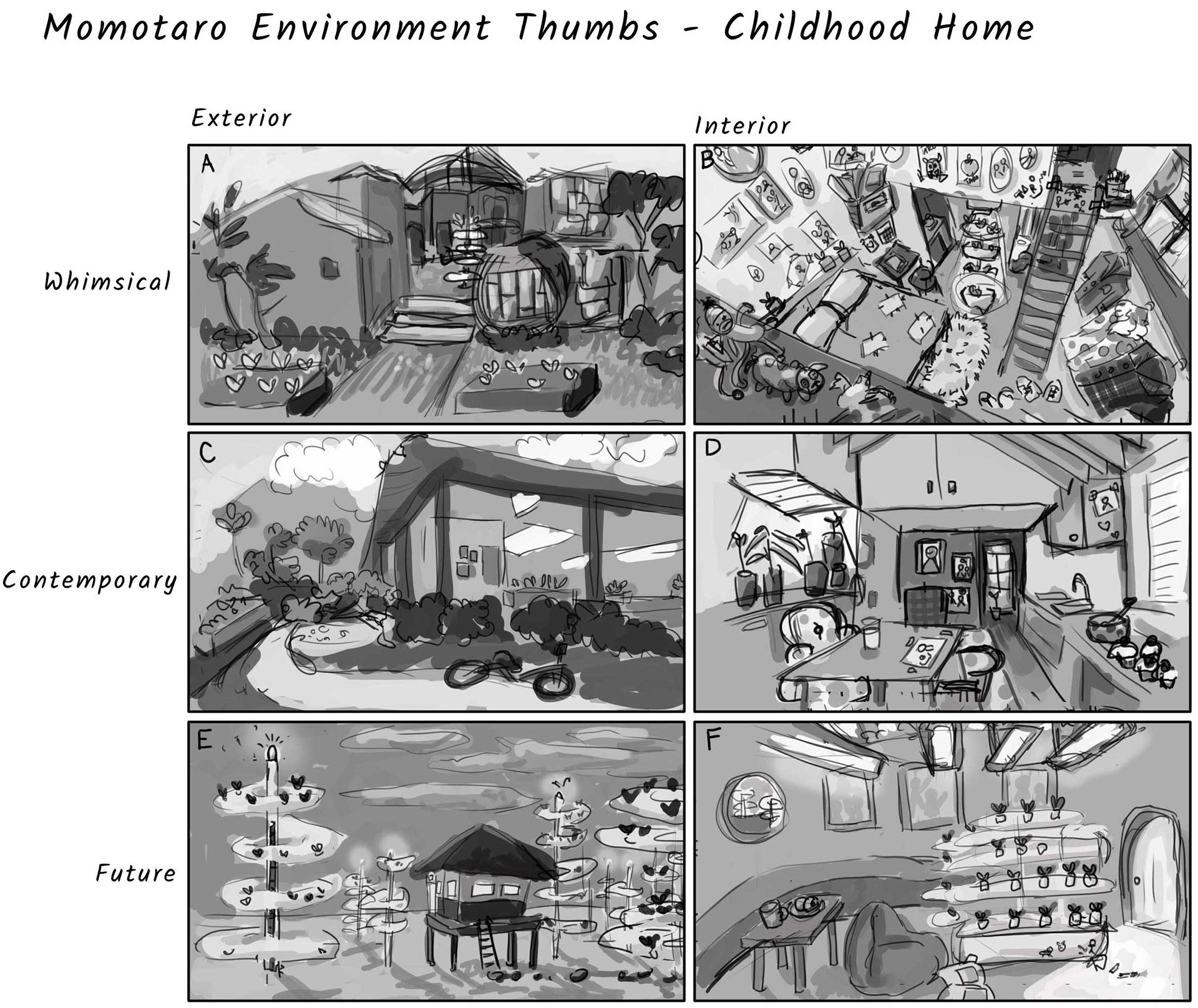 Purity Ring Album Cover Illustration
Illustration inspired by Purity Ring's Another Eternity for a magazine album review.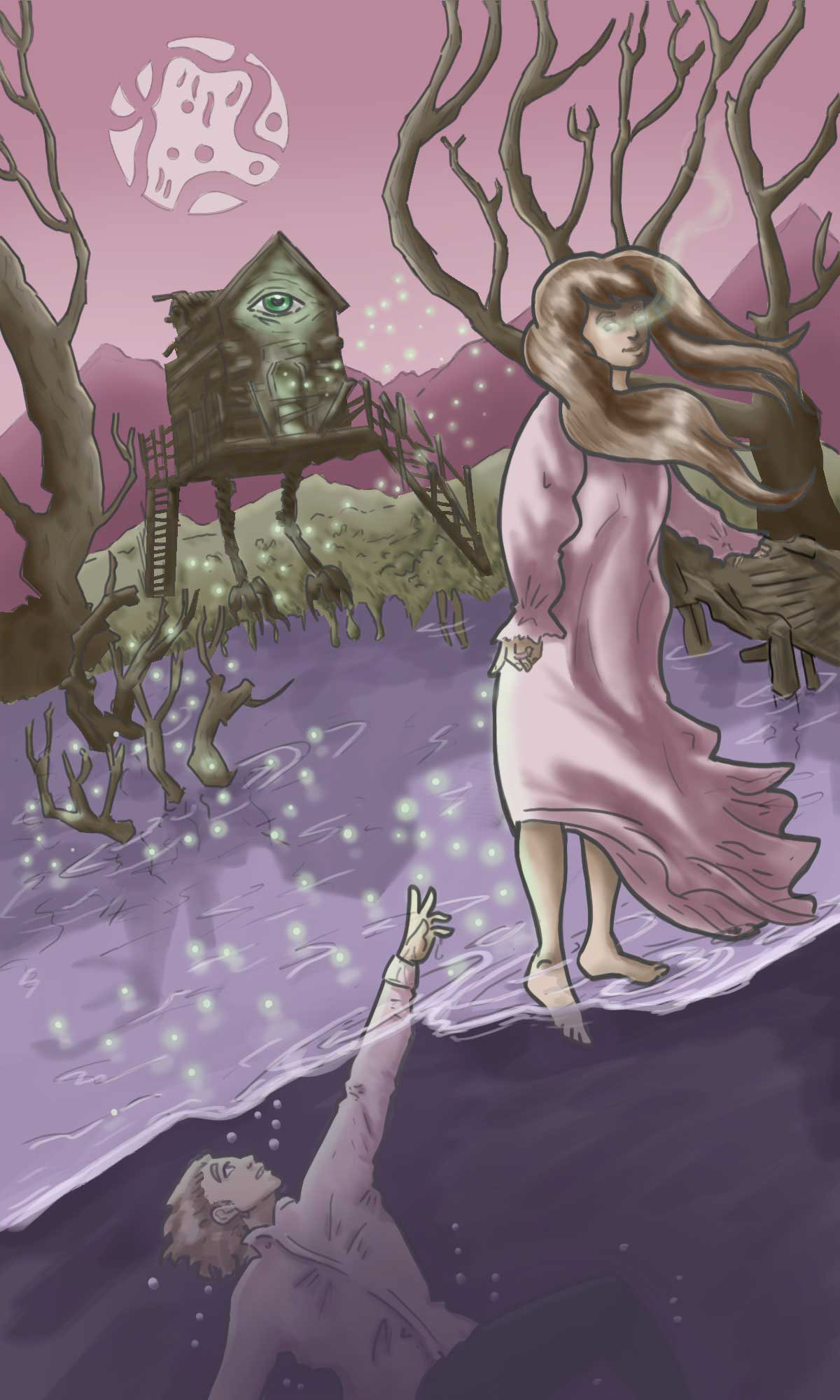 Color composition options for the final illustration.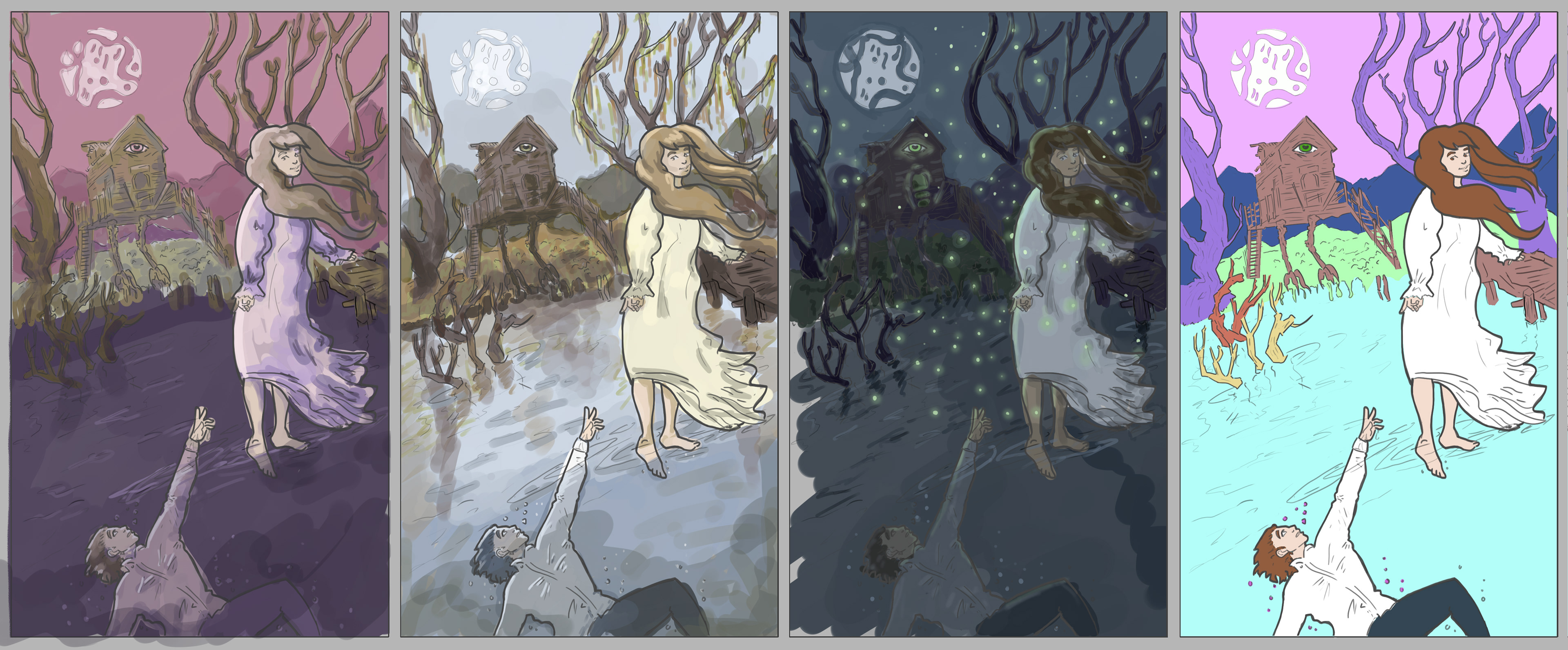 A mascot character exploration sheet created for as a personal project with Pigment in mind, a homegoods and lifestyle boutique in San Diego.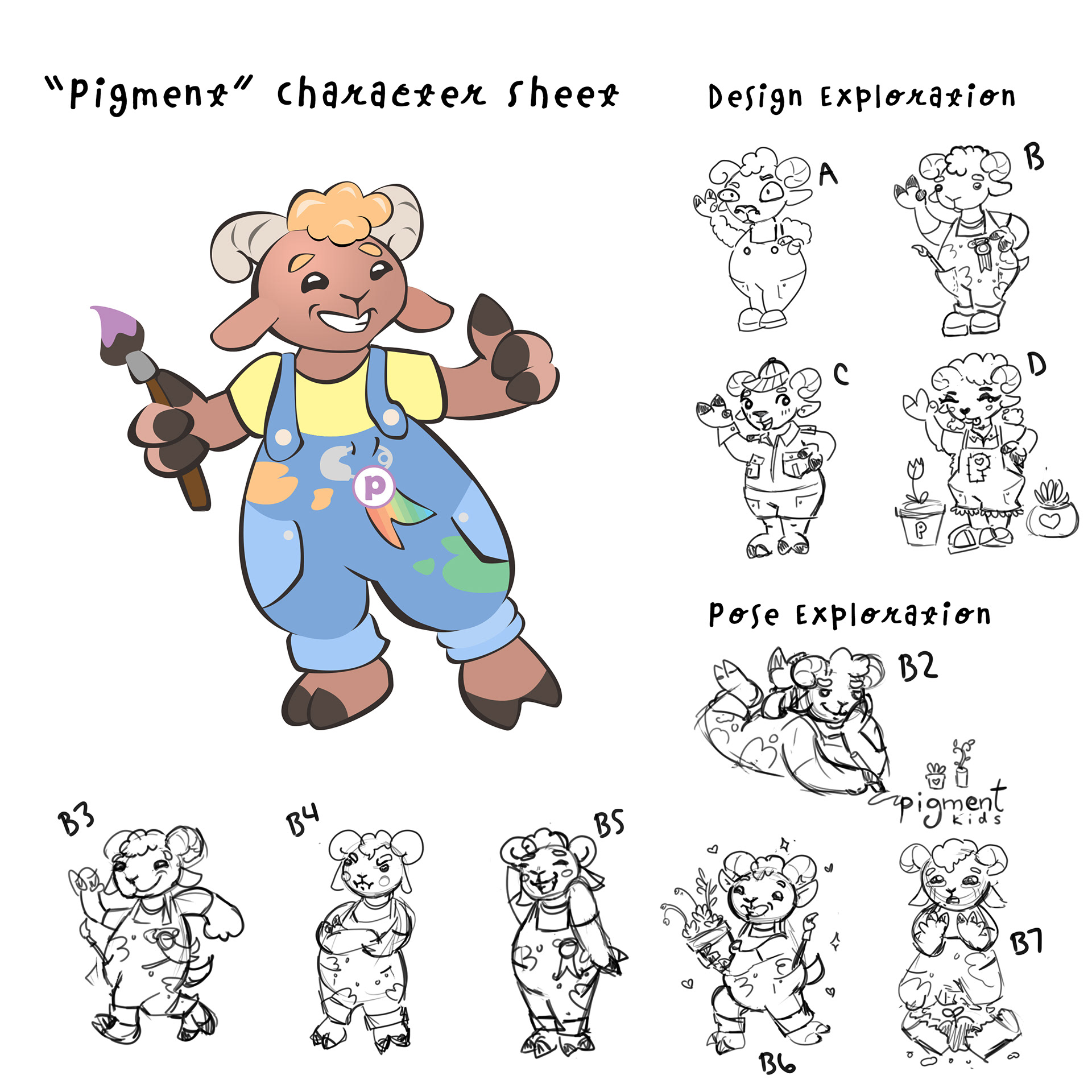 Storyboard for animation. 
Design Justice Network Sketchnoting
Sketchnote illustrations for a Design Justice Network talk. 
Key points from the talk were sketched out and colored as the talk progressed, then cleaned up digitally and the inspirational quotes added.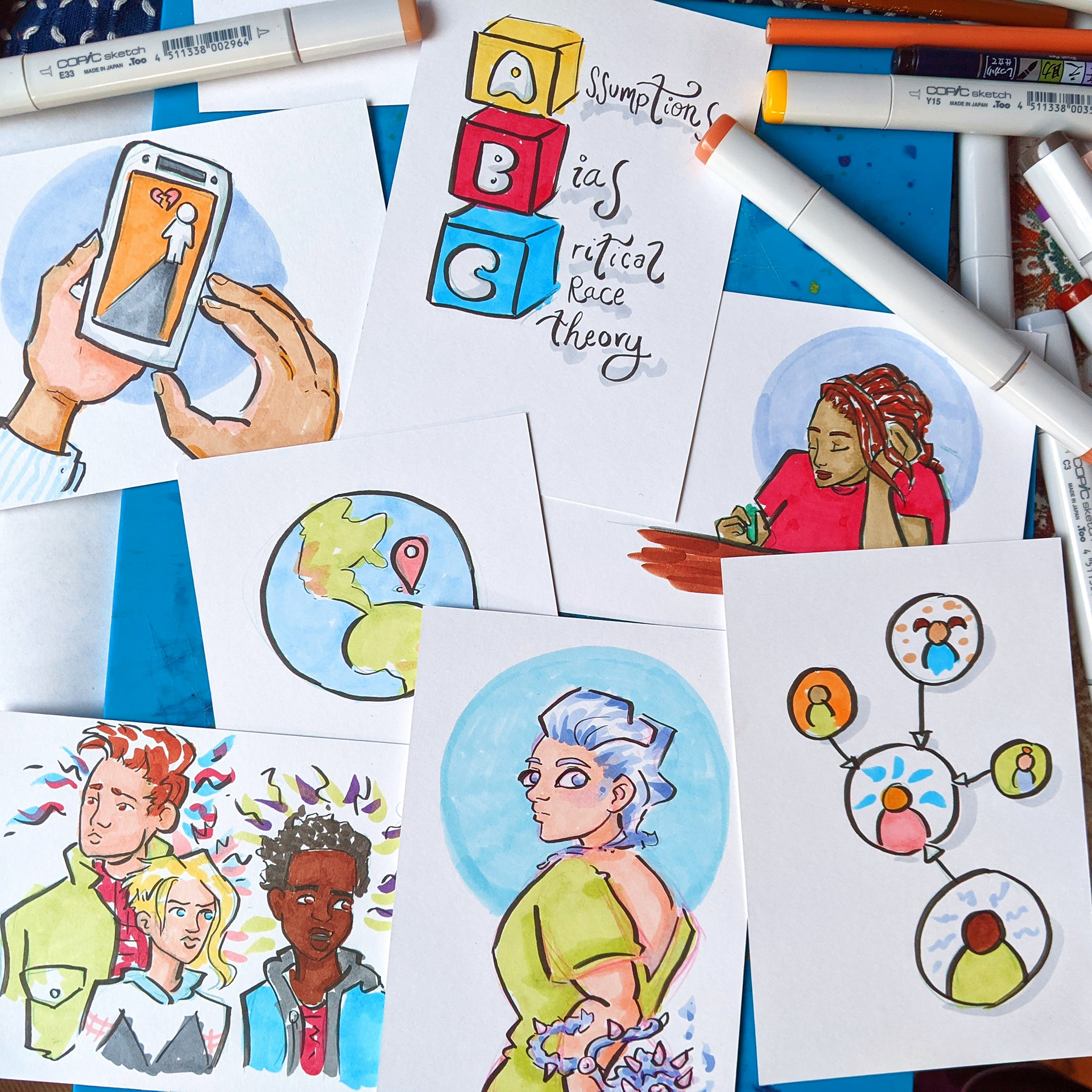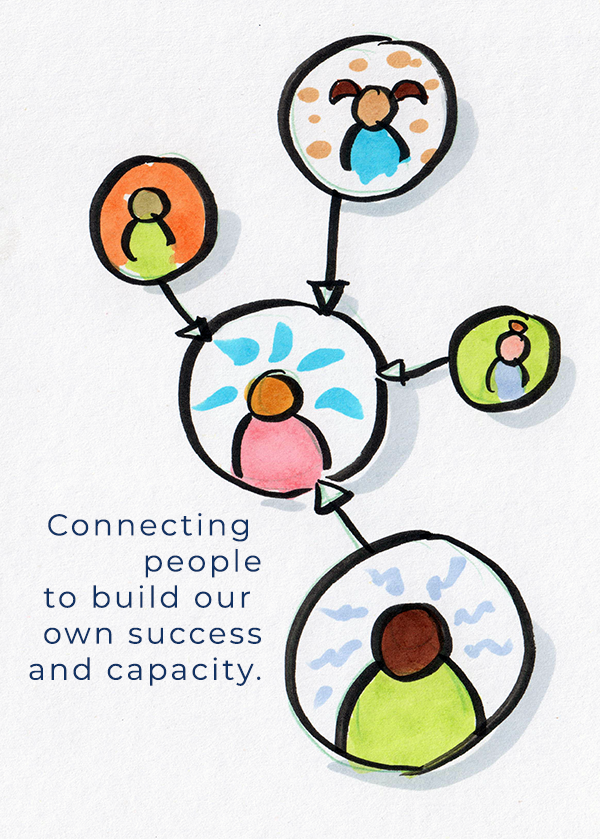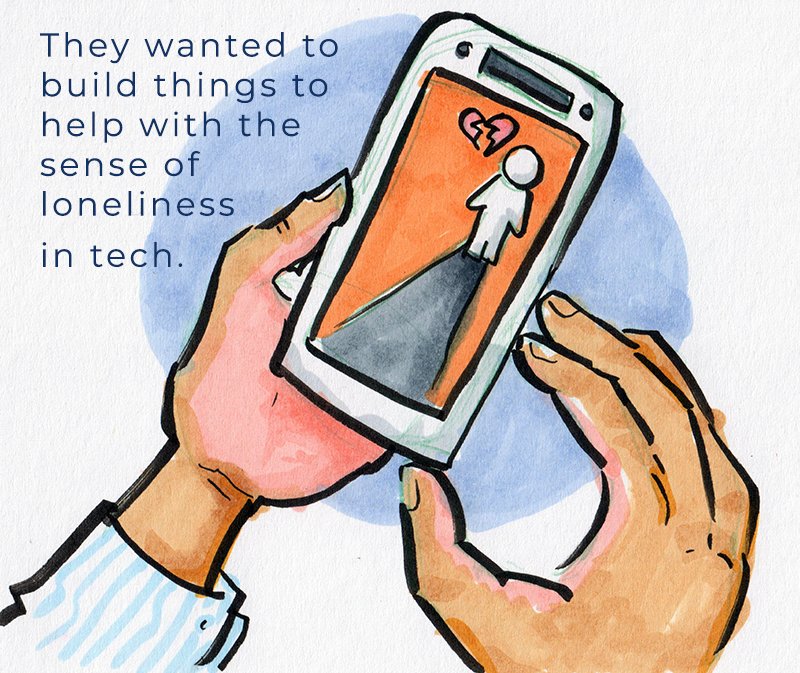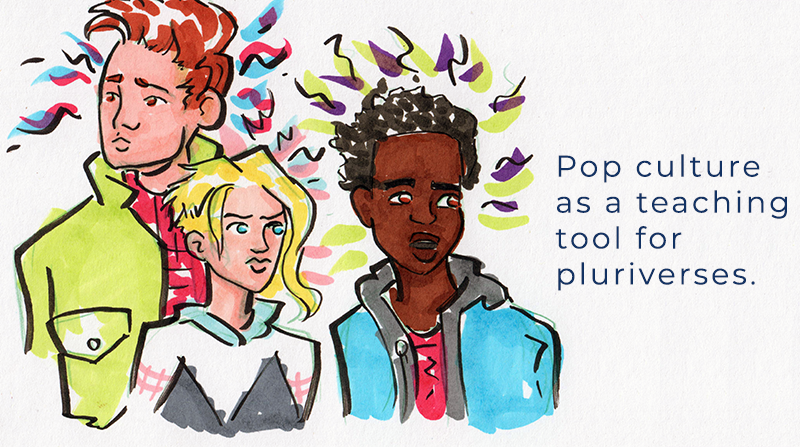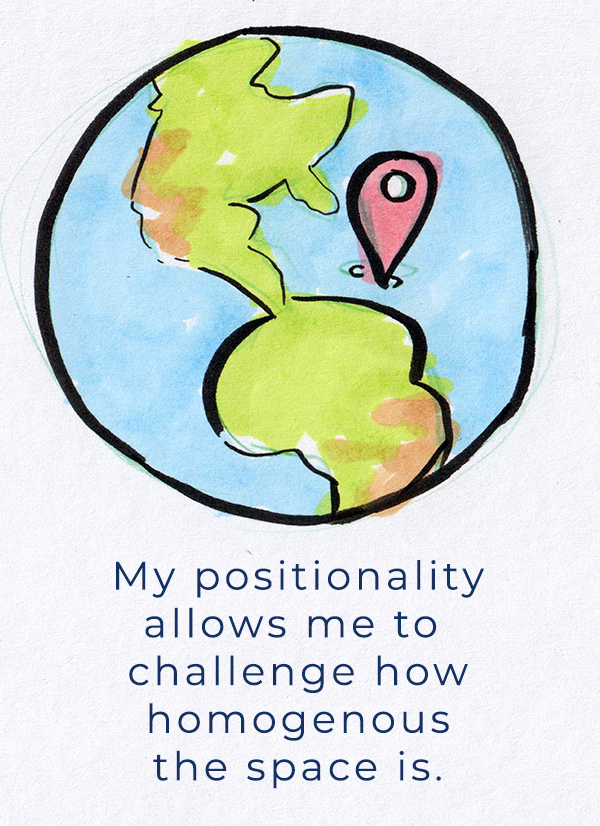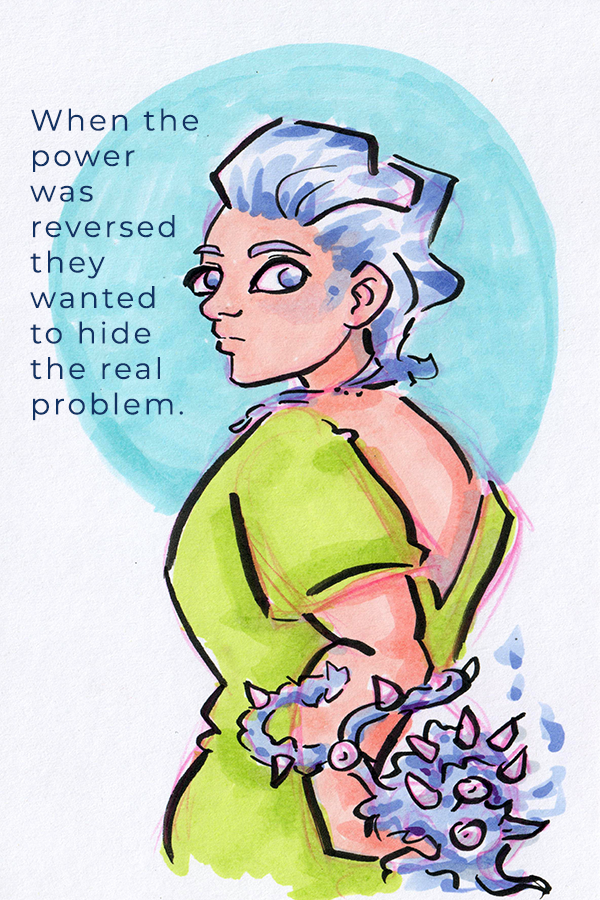 Day of the Dead Educational Coloring Pages
Printable illustration and coloring pages for personal education and exploration.
As a white artist married to a second generation Mexican immigrant and living in the border town of San Diego, I wanted to learn more about the Calavera tradition and imagery. I enjoyed learning about the meaning behind various colors, flowers, and patterns while working to balance my appreciation respectfully.
I shared this work as a free coloring page for others who wanted to explore for themselves, and play with what feels celebratory of their own loved ones (by blood, marriage, or friendship).